I received such a thoughtful gift over the weekend!
Fellow LinkedIn Learning instructor, Dean Karrel, sent me this puzzle of the New York skyline with a friendly note.
He saw my post a few weeks back about my ACL reconstruction. He also knows I love visiting New York, and that family means everything to me. He used his knowledge to send a kind gift that combined it all!
Dean's consistent thoughtfulness highlights two powerful principles of workplace connection: AWARENESS and ACTION.
AWARENESS – Cultivate a desire to sincerely get to know your coworkers and what matters to them.
ACTION

– When you see a way to do something nice for a coworker—DO it!
It doesn't have to be a physical gift, either.
Tatiana Kolovou, another great LinkedIn Learning instructor, sent me a lovely voice message over the weekend.
And hall-of-fame speaker, Jason Hewlett, sent several texts checking in on me post-surgery.
Thoughtfulness is the real gift.
The little things matter. A simple message or active listening can make someone's day!
What's one small thing you can do this week to show someone you work with that you care?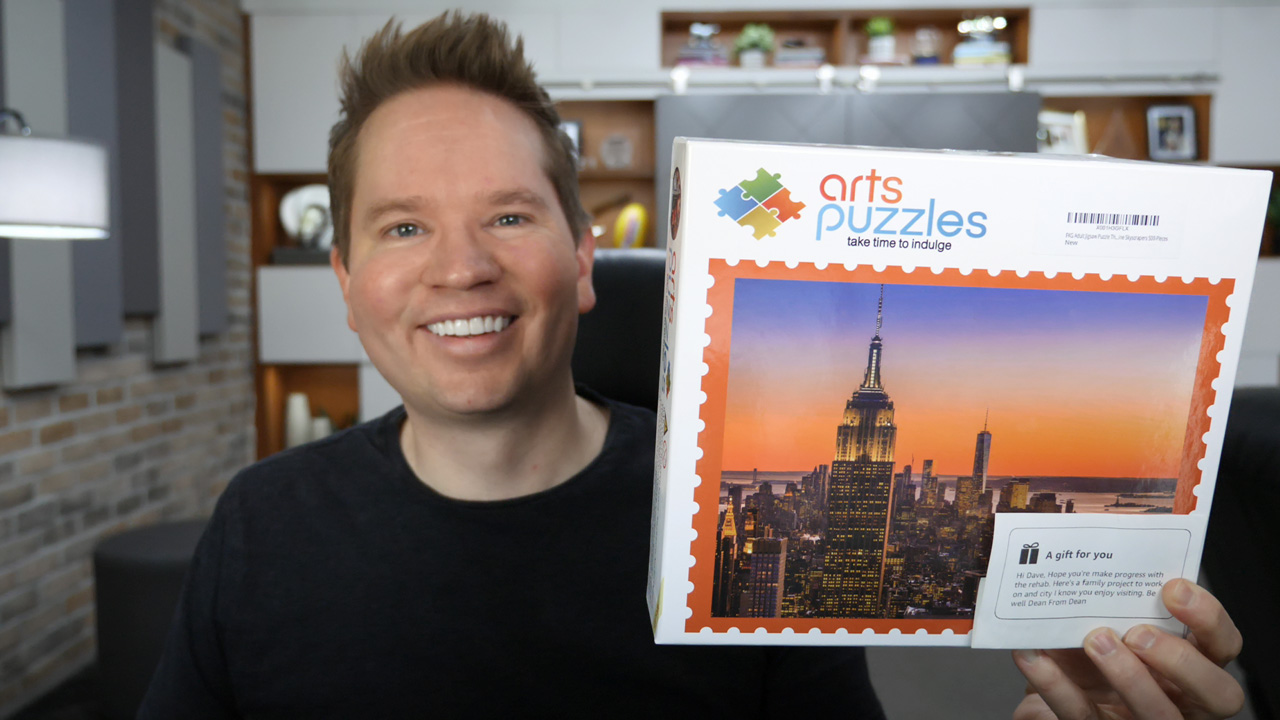 Showing you care through small acts of kindness and thoughtfulness is just one of the many ways you can build a strong relationship with coworkers and colleagues while working from home. I share more tips for maintaining a positive connection in my LinkedIn Learning course, "Building Relationships While Working from Home," at davecrenshaw.com/relationships.
---