Short Bio
(For Event Publications and Introductions)
Dave Crenshaw is the master of building productive leaders. He has appeared in Time magazine, USA Today, FastCompany, and the BBC News. His courses on LinkedIn Learning have received over fifteen million views. He has written five books that have been published in eight languages, the most popular of which is The Myth of Multitasking—a time management bestseller. As an author, speaker, and online instructor, Dave has transformed hundreds of thousands of business leaders worldwide.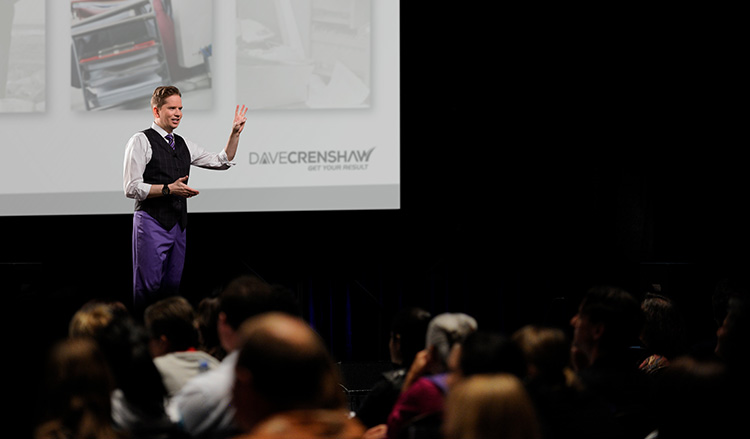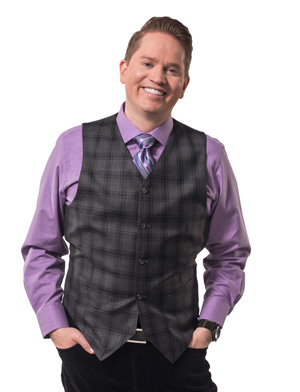 Extended Bio
(For Full-Page Event Publications)
As a highly sought-after author, speaker, and online trainer, Dave Crenshaw is the master of building productive leaders.
The irony of Dave's productive mission is his inherently chaotic and unfocused nature. He was clinically diagnosed as "off-the-charts" ADHD, yet took this analysis as a personal challenge to develop simple systems to be organized and productive despite himself. Now, hundreds of thousands of high-performing leaders around the world utilize Dave's training to improve focus, productivity, and profitability.
Dave has over two decades of experience training leaders in every industry and every level of the organization chart. His humorous and entertaining approach always hits the mark with audiences. His speeches are described as dynamic and life-changing. He also frequently appears in the news worldwide, including TIME magazine, FastCompany, USA Today and the BBC News. However, Dave is most proud of being cited by Chuck Norris in The Official Chuck Norris Fact Book.
Dave's first book, The Myth of Multitasking: How "Doing It All" Gets Nothing Done, is a time management bestseller available in many languages worldwide, including Korean, Italian, and German. Dave's courses on LinkedIn Learning (formerly lynda.com) such as Time Management Fundamentals and Improving Your Focus and have received over fifteen million views.
He is the founder and CEO of Invaluable Inc., a coaching and training corporation that promotes productive leadership on both the personal and organizational level.
Dave lives in the shadow of Utah's Rocky Mountains with his wife and children.