What makes you a great manager? Focusing on helping your team grow, rather than on forcing compliance, is the key difference between a great manager and a micromanager.
Spend more time helping others increase their skills and reach their fullest potential, and you'll be rewarded with a more productive team.
While it's important to ensure deadlines and quality of work are met, that shouldn't be your purpose as a manager.
Have you ever had a wonderful manager that made a huge impact on your life? Maybe their guidance helped you grow into a successful career. I'd love to hear the story!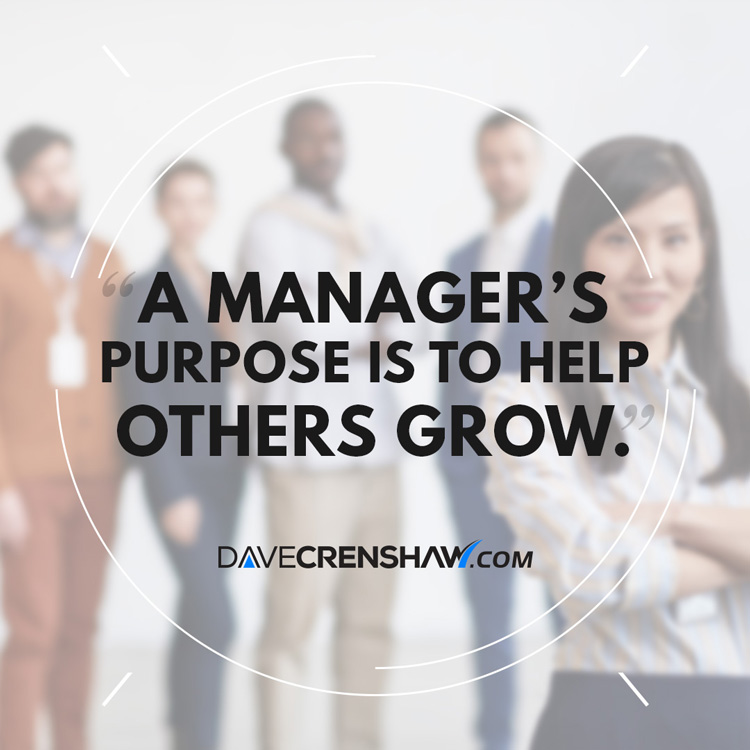 As a manager, there are special circumstances to consider with time management. Your purpose, your team, and your most valuable activities must all be balanced in the most productive manner possible. Dave's course, Time Management for Managers, is designed specifically for a leadership role.
---