Short Bio
(For Event Publications and Introductions)
Dave Crenshaw is the master of helping businesses conquer chaos. He has appeared in Time magazine, USA Today, FastCompany, and the BBC News. His courses on LinkedIn Learning have received millions of views. He has written three books and counting, including The Myth of Multitasking which was published in six languages and is a time management bestseller. His fourth book, The Power of Having Fun, is due for release in September 2017. As an author, speaker, and business coach, Dave has transformed thousands of businesses worldwide.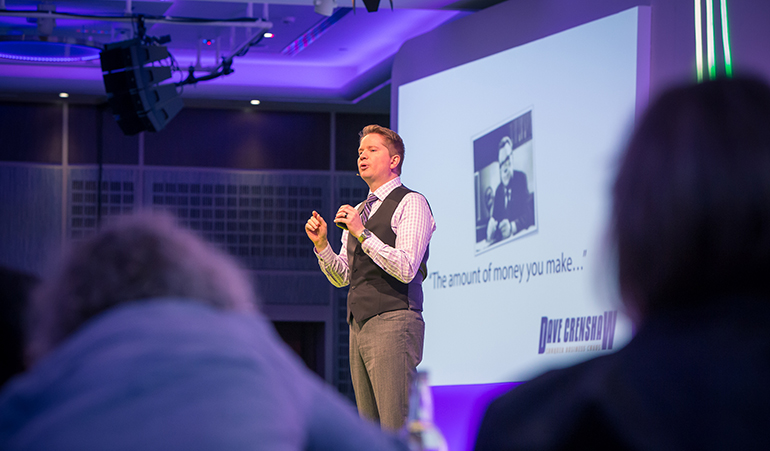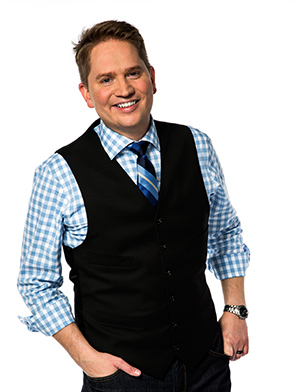 Extended Bio
(For Full-Page Event Publications)
A highly sought-after author, speaker, and business coach, Dave Crenshaw is the master of helping businesses triumph over chaos.
The irony of Dave's mission is that he considers himself very chaotic and inherently unfocused. In fact, he was once diagnosed by a clinical psychologist as "off the charts ADHD." Dave took that diagnosis as a personal challenge and developed simple systems that fast-paced business leaders worldwide now utilize to improve focus, structure, and stability.
Crenshaw received his degree in Business Management-Entrepreneurship from the Marriott School at Brigham Young University, one of the nation's top Entrepreneur programs. Dave was mentored and taught by many serial entrepreneurs, including Larry H. Miller, former owner of the Utah Jazz NBA basketball franchise. He began his coaching career in 1998 as the youngest independent consultant for one of the world's largest small business coaching firms.
Dave Crenshaw's humorous and entertaining approach always hits the mark with audiences. His speeches are described as dynamic and life-changing. He also frequently appears in the news worldwide, including TIME magazine, FastCompany, USA Today and the BBC News. However, Dave is most proud of being cited by Chuck Norris in The Official Chuck Norris Fact Book.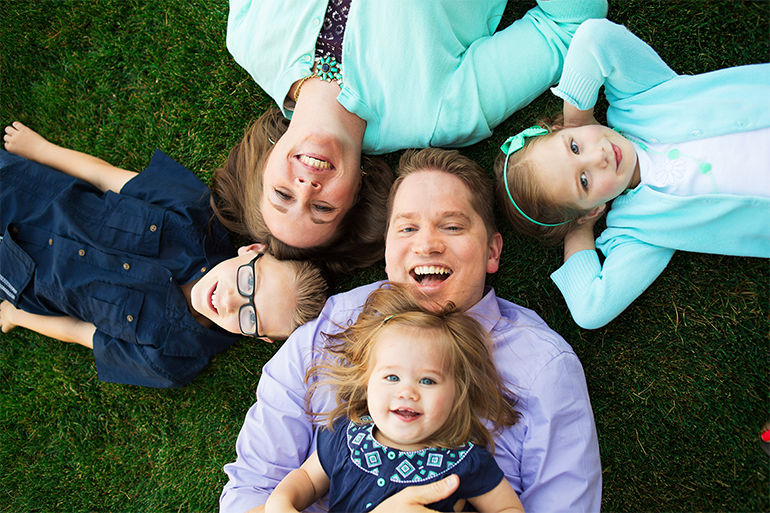 5 Strange but True Facts about Dave
He was diagnosed as "off the charts" ADHD Your audience will relate to Dave. Why? Because he's not a superhuman paragon of perfection, but a "wounded warrior" who's overcome his natural weakness. Dave will show your group how he's helped hundreds of thousands of people—including himself—to find focus amidst a chaotic, crazy-busy world.
He's been a rock star Well, that's a bit of an exaggeration, but prior to his life as a speaker, Dave spent a lot of time on the stage, both as a musician and a performer. Dave is a dynamic speaker who sprinkles his speeches with wit and humor so that your group not only learn at your event, but enjoy themselves as well. Your group will feel as though Dave is speaking directly to their personal motivations, fears and desires.
He's a geek at heart No, Dave won't be speaking Klingon to your crowd, but he is up-to-date and well-versed in the role technology plays in today's chaos. This means he can steer your crowd toward the right apps and tools for their needs. More importantly, he can de-mystify why technology, for all its coolness, isn't always the solution to wrangling chaos.
He's taught high schoolers (so your group is a piece of cake!) Dave did "hard time" helping teens in the classroom. That means he's more than prepared for anything your group can throw at him. Most importantly, your audience will not just be listening during Dave's speeches but be doing, as well. Your group will be totally engaged. After hearing Dave's messages, your group will make lifelong changes that will improve their businesses—today.
He was born in 1975 It may not be that strange, but Dave has been accused of having a baby face…on occasion. The reality is, he's a mature, seasoned professional. He has the wisdom and experience to answer your audience's questions. Plus, Dave consistently beats and meets deadlines. You can depend on Dave to honor your requests and arrive early at your event.