Want to know a secret to retain what you learn?
Try teaching the same concept to someone else. When you break down a lesson and teach it, the lesson solidifies in your mind. You discover gaps in your knowledge and find a deeper understanding in the end.
Maybe you could start by picking your favorite LinkedIn Learning course and summarizing what you learned to a colleague.
What's something you learned recently?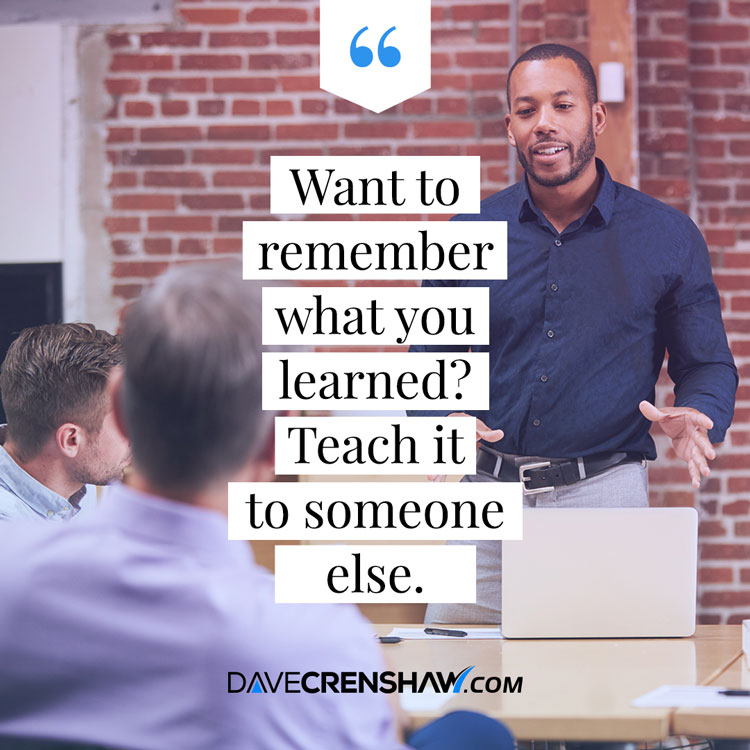 Dave's courses are on LinkedIn Learning and offer guidance on improving your time management, productivity, focus, and more!
---