Are you struggling to let go of work while you're at home? There's a simple step that makes the transition smoother: Schedule a power-down time in between work and home life.
What does that mean? It's a period of time where you do something unrelated to work before you get home. If you work remotely, this can be done before you leave your office or desk area for the day.
Not sure what to do? Here's some ideas:
• Listen to an audio book – as long as it's unrelated to work!
• Play a video game – obviously NOT while driving.
• Create a playlist of your favorite songs to jam out to during your drive home.
• Declutter your mind of any work issues into a notebook and leave it for your next processing time.
By doing this, you'll condition your mind to switch gears and stop focusing on work. The result? You'll be more present and relaxed during your personal life.
What are some other ways you can power-down at the end of a work day?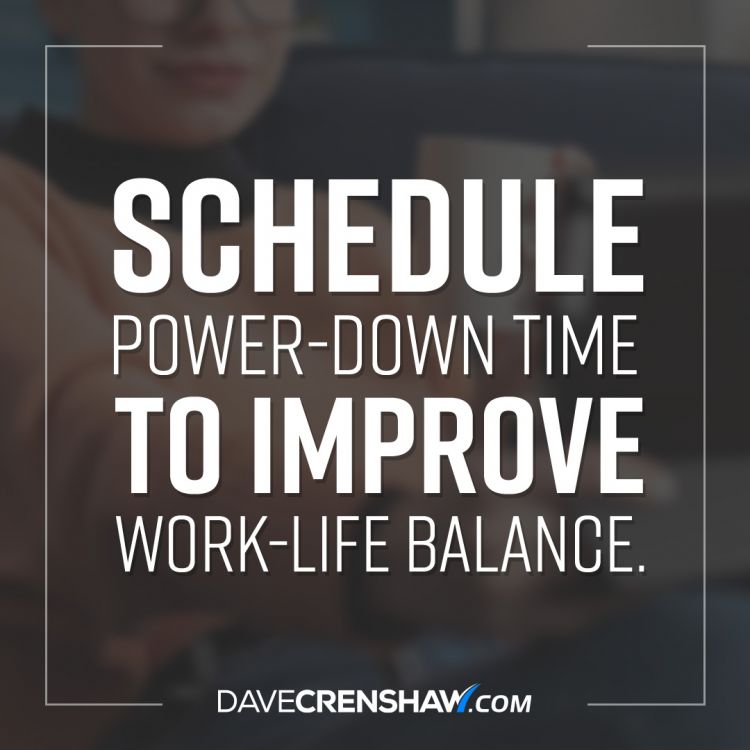 Dave shares more ways to achieve a healthy work-life rhythm in his course, "Balancing Work and Life" at davecrenshaw.com/life on LinkedIn Learning.
---