Invite Dave Crenshaw to Speak to Your Group
Less chaos. More freedom. Better business.
Dave has three dynamic topics for keynotes and workshops!
See The List!
To inquire immediately about booking Dave, click the button below.
Or if you're looking for more information, read on below.
Why hire Dave to speak
Keynote speeches and workshops that will empower your group
From teaching entrepreneurs to triumph over chaos, to showing executives how to be more productive at work, Dave will empower your group to do take control of their businesses.
Dave will involve your audience like nobody else
Your audience will not just be listening during Dave's speeches; they'll be doing, as well. Your group will be totally engaged.
Personalized messages that will resonate your audience
Dave is a dynamic speaker who can personalize his message for your audience. Your group will feel as though Dave is speaking directly to their personal motivations, fears and desires.
Actionable advice your group can instantly use
As the author of three bestselling books and an experienced business coach, Dave knows the importance of offering actionable advice. After hearing Dave's messages, your group will make lifelong changes that will improve their businesses.
Dave will make your group laugh with his wit and humor
Your audience are most receptive to ideas than when they're laughing. Dave sprinkles his speeches with wit and humor so that your group, not only learn at your event, but enjoy themselves as well.
All with impeccable integrity and professionalism
Dave consistently beats and meets deadlines. You can depend on Dave to honor your requests and arrive early at your event.
To inquire immediately about booking Dave, click the button below.
Or if you're looking for more information, read on below.
Dave will blow your group away
...just ask Chuck Norris
A lot of people talk about Dave Crenshaw, including Time Magazine, Forbes, the Washington Post, and the BBC. But Dave couldn't help but laugh when he found himself quoted by one of the world's most iconic actors.
Strangely enough, this was one of Dave's proudest moments as a professional speaker:
Chuck Norris quoted Dave in The Official Chuck Norris Fact Book.
If Dave impressed the mighty Chuck, then Dave will absolutely blow your audience clear across the conference room—without explosives or the need to roundhouse-kick anyone.
Dave will show your group how to triumph over business chaos
Chaos is something which affects every businessperson as their business grows. There's always more work, and never enough time. This chaos takes its toll on people's families, businesses and health.
Many businesspeople simply don't have the time to free up time. Many know they need help, but aren't sure where to turn.
Dave is that help.
Whether you're hosting an event for small business owners or need to eliminate chaos within your business, Dave is your man.
Dave's first book The Myth of Multitasking: How 'Doing It All' Gets Nothing Done, has been published in six languages and is a time management bestseller. His latest book, The Focused Business: How Entrepreneurs Can Triumph Over Chaos, is his sensational small business bestseller.
As an author, Dave transforms lives and empowers businesspeople with his writing.
But as a speaker, Dave will use your next event to get your group more excited and productive than they've ever been. Dave has the knowledge, wit and intellectual firepower you need to GROW!
Business leaders the world over describe Dave's presentations as life-changing because he has shown them and their staff how to make themselves invaluable in their markets. The worldwide press share Dave's ideas because they are powerful.
Dave will WOW your crowd
Need a speaker to excite the businesspeople at your event and show them how to take back their lives? Dave delivers!
Want your staff to become more productive with their jobs? Hire Dave to show them how they can make themselves invaluable to your company.
So if you're ready for Dave to wow you, your guests and staff, make a booking below now!
To inquire immediately about booking Dave, click the button below.
Or if you're looking for more information, read on below.
Topics
The Myth of Multitasking: Increase Your Value with the Power of Hidden Time!
What could you do with a 20% increase in productivity? Dave will show you and your staff how to find extra time at work, without having to work weekends. Dave will show you how to find precious minutes and hours - that add up to extra DAYS! - hiding right under your noses. Not only that, Dave will show you how to make that time COUNT with his truly unique brand of wit and wisdom.
Lengths of Speeches Available:
The Focused Business: How Entrepreneurs Can Triumph Over Chaos!
Your business's chaos is a function of your explosive ideas. At first it's like trying to direct an unguided missile using nothing but a telescope and a fishing pole. But the orders keep coming in, the accounts keep growing, and customers are literally crashing your servers and lighting your phones on fire to get their hands on your product.
That's good news!
Dave has been there and done that, and he can show you how to turn the good kind of chaos into more profit without having to sacrifice your personal life to keep your customers happy.
Lengths of Speeches Available:
Invaluable: How Focus Can Help You Improve Your Job Security and Earn a Raise (for Managers and Employees)
Want a promotion? Do you dream big but feel stuck where you're at? Do you wish your boss took your ideas seriously? Dave has helped others get noticed - and promoted - at work, by becoming more focused. He will give you the six keys of focus, the Invaluable Factors, that will radically increase the value of your time and productivity, regardless of whether you're an employee, a manager, or the CEO.
Lengths of Speeches Available:
SAM: How to Quickly Resolve Absolutely Any Problem in Your Small Business
Problem solving is a daily part of an entrepreneur's routine. How do we increase sales? How should I discipline an unruly employee? How do we keep customers happy? The list is truly never-ending. In this keynote, Dave will reveal the seemingly magical process any business owner, in any business, can use to seek and destroy the root cause of absolutely any problem. This is one speech you have to see to believe!
Bonus: Includes a copy of the eBook SAM: The Entrepreneur's Sidekick for all attendees!
Lengths of Speeches Available:
Special rates for: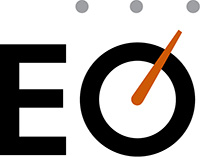 Dave Crenshaw demonstrates how multitasking is, in fact, a lie that actually wastes time, energy, and money... switchtasking,' as Dave calls it, not only uses up more of our resources, but it also diminishes our overall productivity.
You simply can't go wrong by having Dave Crenshaw present at your meeting. He's professional. He's personable. He engages the audience. His material is absolutely outstanding. We will have him back."
I hired Dave Crenshaw to address three hundred entrepreneurs from across the globe on the Myths of Multitasking. Dave has a simple and yet important message which he delivers in a fun, light and entertaining way. I would not hesitate to rehire or recommend him to others.
I've produced some extraordinary events with speakers such as the Dalai Lama and Sir Richard Branson. Dave Crenshaw's message, his passion, his commitment to his clients is unlike any we've ever seen before. He was without a doubt one of the biggest hits today.
Dave did a phenomenal job … high integrity, tremendous content. If you're considering hiring Dave for an event I highly, highly recommend it. He went above and beyond.
I had Dave Crenshaw come to one of my events and speak to about four hundred of my members. Since that first event I've hired Dave again to come and do another session for my people because they just can't get enough of him. Book him before someone else does.
Our meeting attendee survey proved him to be the top rated speaker … Dave's presentation was interactive, provided great solutions and really made people think about the positive changes they could make.
Over the years at SANG we have had some amazing speakers share the stage like Tony Robbins, Jack Canfield, Brian Tracy, Guy Kawasaki, David Allen, and I can honestly say that some of the things that Dave shared with our group has been some of the most impactful. Dave's message is important and his delivery is powerful. You will be glad you hired Dave Crenshaw, I certainly was.
Dave is clever, witty and relevant to these times. He speaks effectively and delvers an engaging presentation evidenced by an enthralled audience that did not stir. I recommend him to help increase your productivity. Simple but effective.
Dave Crenshaw provided two very informative and entertaining seminars for our guests. He provides real life scenarios, great concepts that can be applied in all industries, and he brings humor and candor to the discussion.
Dave's ability to help companies and entrepreneurs achieve their full potential is simply excellent. Dave spoke in Ghana at The Vodafone African Leadership Seminar and I must say I was humbled to part of his presentation in Ghana.
I recommend Dave Crenshaw whole-heartedly and am his advocate for any speaker presentation.
I was blown away. I love his wisdom, I love his humor, I love his clarity, I love his examples and I'm a fan. I'm a raving fan. Dave's the man.
Dave's material and presentation are top notch. I highly recommend Dave as a speaker/presenter to any group or organization.